Post Malone se convierte en embajador de Magic The Gathering
Magic: The Gathering y Post Malone se unen para celebrar durante un año la magia de Friday Night Magic
Wizards of the Coast, una división de Hasbro, Inc. (NASDAQ: HAS), ha anunciado hoy una colaboración entre el artista nominado al Grammy Post Malone y su marca popular de juegos Magic: The Gathering. La asociación comenzará con el regreso del Friday Night Magic (FNM), un programa de juego global celebrado por millones de jugadores en más de 8.000 tiendas en todo el mundo cada semana.
El regreso de Magic a las tiendas llega justo después del año más importante del juego. Con 25 años de historia, más de 50 millones de fans se preparan para un 2022 repleto de nuevas colaboraciones, mayores experiencias online y más formas de celebrar el juego que aman.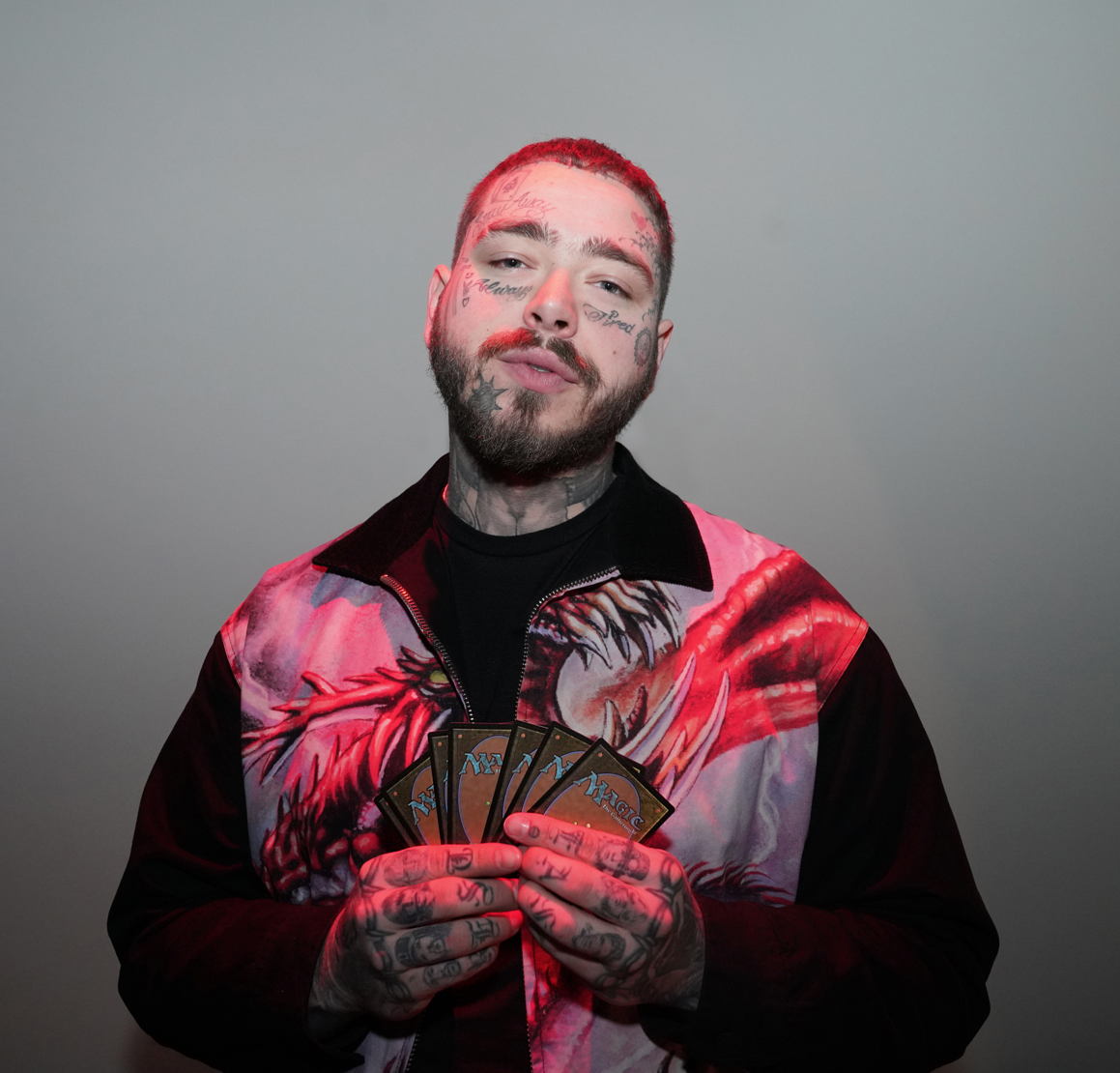 «Sería difícil encontrar un mayor fan de Magic: The Gathering que Post Malone», dijo Nathan Stewart, Jefe de Marketing de Franquicias de Wizards of the Coast. «Como fan desde hace años, sabe lo mucho que significa el Friday Night Magic para los jugadores. Estamos encantados de colaborar con Post y de formas que permitirán que su estilo característico, su talento y su amor por el juego se combinen de maneras que los fans nunca olvidarán.»
«Estoy obsesionado con Magic: The Gathering. Esto realmente es un sueño hecho realidad», dijo Post Malone. «Vamos a hacer cosas geniales, así que estén atentos».
Para conocer las últimas noticias sobre Magic: The Gathering y sus próximas colaboraciones con Post Malone, visita DailyMTG y sigue a Magic: The Gathering en Twitter en @wizards_magicES